One Handyman Company — All the Services You Need
Your Satisfaction Is Guaranteed
What we do
Installations, Repairs, Remodels, and Custom Woodworking
Our Handyman Services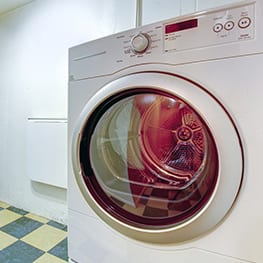 American Home Maintenance is your local source for handyman services in the North Shore community of Illinois. From smoke detector installations to furnace maintenance and from roof work to basement cleanups, we do it all. You'll only need to keep one number handy to ensure that your home is safe, comfortable, and looking its best — count on American Home Maintenance for any and all of your installation, repair, and maintenance needs.
As your local handyman, there's virtually nothing we can't help with! Give us a call today to schedule any handyman services you need — call (847) 626-4149. You can also continue reading for a full list of our handyman services. Take note, if you don't see the service you need, we still may be able to help, just reach out to us with inquiries!
Air Conditioners: From installation to maintenance and from repairs to replacement, we provide all of the air conditioner services you could need, and we work with most AC models.
Appliance Installation: Whether you need to install a new dishwasher, or you need to replace your refrigerator, we do it all.
Awning Installation: Want to extend your roof's protection from weather and sun? Count on us to install an awning on your home.
Attic Fans: Attic fans help to keep your home cooler in summer. We can install, repair, or replace any attic fans in your home.
Basement Cleanups: Whether you have junk in your basement, or you've recently endured flooding, we can help with a basement cleanup.
Battery Back-Up: We install home battery backups for solar and on-grid homes, so that you can have backup power, should you lose energy incoming to your home.
Bathtubs: We install and replace bathtubs, and can install, repair, and replace any fixtures and faucets in your tub.
Bathrooms: Whether you're updating your bathroom or simply need to replace the toilet, you can count on American Home Maintenance.
Blinds: We install and swap out blinds, including blinds in hard-to-reach places (such as blinds on windows near high ceilings).
Brickwork: We can lay new brick, or repair old brick structures, including chimneys, walls — you name it.
Clean-Ups: Do you have a garage full of sawdust? Or a landscape full of sticks and debris? Count on us for a thorough cleanup.
Closets: Whether you want to update your closet with new custom shelving, or expand your closet, we can help.
Cabinets: We can remove and install new cabinetry, and we can fix or paint your current cabinetry.
Carpentry: We specialize in providing carpentry services, building exterior projects (like a new deck), as well as interior projects (such as shelving).
Carpeting: If you're sick of old, outdated carpet in your home, we can replace it. We install carpets and subcarpets, among other carpet services.
Caulking: Protect your home and improve its efficiency with exterior caulking on windows and doors. Or count on us for interior caulking in kitchens and bathrooms.
Concrete Work: If you need to pour a new slab of concrete, or if you need to break up old concrete, you can trust American Home Maintenance.
Cement Patching: If you have cracked, chipped, or broken concrete, we can fix the surface with a bonding agent.
Ceiling Fans: Call on American Home Maintenance to repair your current ceiling fan, or to install a new fan in your home.
Child Proofing: Child-proofing your home can provide you with peace of mind for your little one. We'd be happy to help in any way.
Computer Installation: We install new computer systems, getting your computer out of the box, onto your desk, and up and running.
Countertops: Want to update your countertops from a composite material to granite? We can improve your countertop surfaces.
Crawl Spaces: Whether you need to clean out your crawl space or you need to waterproof its surfaces, we're the crew to call.
Crown Moldings: Update the aesthetic of your home and improve its value with our crown molding installation services.
Deck Repairs: Do you have a deck with dilapidated, rotted-out wood? We can repair it and stain your deck.
Deck Cleaning: American Home Maintenance provides thorough deck cleaning with a power washer. Plus, we can stain your deck too.
Doors: From your front door to closet doors, we work with all door types and can install, replace, or repair any door.
Driveway Repairs: Don't let a cracked driveway get worse. We can ensure your driveway is level, and damage is patched with a bonding agent.
Dryer Vents: We clean out dryer vents to help prevent dryer fires that can be a hazard to your home and household.
Drywall Repair: Have a crack, hole, or water damage? We can repair your drywall, and we can texture and paint the surface.
Electrical Work: Whether you're installing a new outlet in the garage or running electricity through a new finished basement, we do it all.
Fixture Installation: From ceiling fans to light fixtures to garbage disposals, we install and replace all sorts of home fixtures.
Fencing Installation: From property line fences to privacy fences, we install all sorts of fencing and work in all fencing materials.
Fencing Repair: If you have a fence that is weathered, old, or damaged, we can repair and replace parts of your fencing.
Filter Installation and Replacement: We install filters in home heating and cooling systems, and we can clean permanent home filters.
Flooring Installation: Whether you want to install a wood floor or lay down new carpet, we provide installation services.
Flooring Repairs and Framing: In addition to our flooring installations, we provide repairs on all floors, and can frame out new floors.
Flower Boxes: Whether you want to create flower boxes for your windows, or large garden boxes for your landscape, we can help.
Flood Control: When disaster strikes, you can count on us for clean up, mold remediation, and home repairs.
Furniture Moving: Don't move heavy furniture on your own. Count on an expert to safely move any and all furniture.
Garbage Disposals: We can install, repair, and replace garbage disposals, making clean up in the kitchen as easy as possible.
Garage Cleaning: If you have a garage that no longer fits your vehicle, then we can clean it up and make your space usable once again.
GFCI Outlets: Need to install ground-fault outlets in your home? We provide electrician services here at American Home Maintenance.
Glass Replacement: Do you have broken glass panels in your home? We can cut and replace glass to make your home whole again.
Grouting of Tile: We install tile and grout, and we can regrout or clean the tile surfaces you have throughout your abode.
Gutter Repair and Replacement: Your gutters can get damaged by falling tree limbs, debris, and weather. We can repair and replace your gutters.
Handrails: We can install handrails on stairs, balconies, decks — you name it. Make your home safer and easier to navigate.
Hanging of Items: Need to hang heavy artwork or new curtains? We can hang any items you'd like to put up on the walls of your home.
High Pressure Wash: Pressure washing can work wonders to revitalize the look of your home's exterior and your landscape. Get a thorough cleaning with American Home Maintenance.
Hot Water Heaters: Do you have a water heater leak? Or maybe you need to replace your water heater. We provide repairs, installations, and maintenance services.
Insulation Addition: From extra attic insulation to new garage insulation, we install various types of insulation to improve your home's efficiency.
Kitchen Remodeling: If you're updating your kitchen, we can remodel its fixtures, counters, cabinets, and appliances.
Large and Small Projects: From whole-home remodels to changing a light bulb or two, you can count on us regardless of your project size.
Leak Repair: A leaky pipe or roof can leave you with damaged surfaces and difficult repairs. Whatever the circumstance, you can count on American Home Maintenance.
Landscape Work: From trimming trees to installing new irrigation systems, we provide a litany of landscaping services.
Light Bulb Replacement: If you have lights that have burnt out through your home and you need a helping hand, you can count on us to replace bulbs on any and all fixtures.
Light Fixture Installation: We install new light fixtures, and can even run a new electrical line, if need be.
Lock Installation: We install all sorts of door locks, including high-tech door locks (like wireless door locks and camera doorbells).
Mailbox Installation: We can install a new mailbox on your property, ensuring that it is placed on a strong concrete slab, or installed in a concrete column.
Moving: Are you moving from one home to another in the North Shore area? We can help with packing, moving, and unloading.
Masonry Work: From tuckpointing to repairs to new masonry installations, we can provide any masonry work you need.
Paneling: Update the aesthetic of your home with elegant paneling. We install and paint or stain decorative wood paneling.
Painting: From interior painting to exterior painting to trim and cabinetry painting, we can coat all surfaces with new paint.
Plaster Repair: Plaster surfaces crack, chip, and deteriorate over time. We can repair plaster surfaces and repaint them.
Plumbing Needs: Whether you're finishing your basement and need a new bathroom plumbed, or you need to perform repairs on existing plumbing, we can help.
Porch Installation: We can install a new porch or patio to make your home's exterior more beautiful and more enjoyable.
Roof Work: If you have damaged shingles, tiles, or slate on your roof, we can repair or completely replace your roof.
Rewiring Appliances: We can rewire appliances that have failed electrical components, bringing them back to life again.
Rust Removal: If you have rust on metal appliances or fixtures (both interior and exterior), we can remove the rust to return the original sheen.
Sealing Driveways: We reseal asphalt driveways, protecting them from cracking, weathering, and deterioration.
Screen Replacement: If you have screens throughout your home that have been punctured or damaged, we can replace or repair them.
Shutter Installation: We install new shutters on windows throughout your home, and can replace existing shutter installations.
Siding Repair: Siding is liable to become damaged or weathered over time. We can replace old, weathered siding, or repair minor damage.
Shed Building: We build exterior sheds of all sizes, to meet your demands and vision. We can build sheds from the ground-up, and can build on-site.
Sidewalk Repair: If you have a sidewalk or pathway with damaged concrete, we can seal cracks or pour new slabs to perform repairs.
Skylights: We install new skylights in homes, providing beautiful natural light throughout your space, without increasing your electrical bill.
Sprinkler Systems: We can install and repair irrigation systems throughout your landscape, and we can blow out your sprinklers before winter.
Shower Doors: If you have a shower door that doesn't open and shut as it should, we can repair or replace it.
Shower Installation: We install new showers, including pre-built showers as well as custom-built, tiled showers.
Sinks and Faucets: If you want to install a new sink, or you want to replace or repair a faucet in your kitchen or bathroom, you can count on American Home Maintenance.
Storm and Sump Pumps: Storm pumps (or sump pumps) can help to remove water from your home when the weather turns. We install, repair, and maintain these pumps.
Sliding Doors: We install and repair virtually all types of sliding doors, including both interior and exterior doors.
Smoke Detectors: We install and replace smoke detectors, including detector systems that are on a network.
Tile Repair: If you have chipped or cracked tile, or poor tile grout, we can repair it to make your surface look brand new.
Toilet Repair and Replacement: We repair and replace toilets, and we can dispose of your old toilet for you.
Towel Rack Installation: We can install towel racks in your bathroom (or bathrooms), giving you a secure, handy place to hang towels.
Treat for Pests: From rodents to insects, we provide pest control services to keep critters from calling your home their own.
Trim and Moldings: We install trim and molding, and can paint or stain these additions to your home.
Television Set-Up: If you have a new TV that you'd like to set up or mount on a wall, we'd be happy to help.
Vanities Replacement: We can remove and replace the vanity mirror in your bathroom, to install a vanity that matches your preferred style.
Venting: We perform ductwork cleaning, and can repair ducts that are damaged, keeping your home's air clean and your heating and cooling systems efficient.
Water Heater Replacement: Water heaters only last a matter of years. We can replace your water heater to prevent a damaging leak.
Weather Proofing: We weather proof a number of surfaces and spaces, including crawl spaces and basements.
Wheelchair Ramps: If you need to improve the accessibility of your home, we can build and install a ramp on your property.
Window Installation: We install windows of all shapes and styles. Improve the efficiency and look of your home with new windows.
Window Repair: If you have windows with damaged moving components (such as crank windows or sliding windows), we can repair them.
Yard Work: From raking up leaves to spring and fall cleanups, we perform any number of yard-work tasks.
Yearly or Monthly Maintenance: Plenty of systems throughout your home require maintenance. From appliance maintenance to landscaping maintenance, we truly do it all.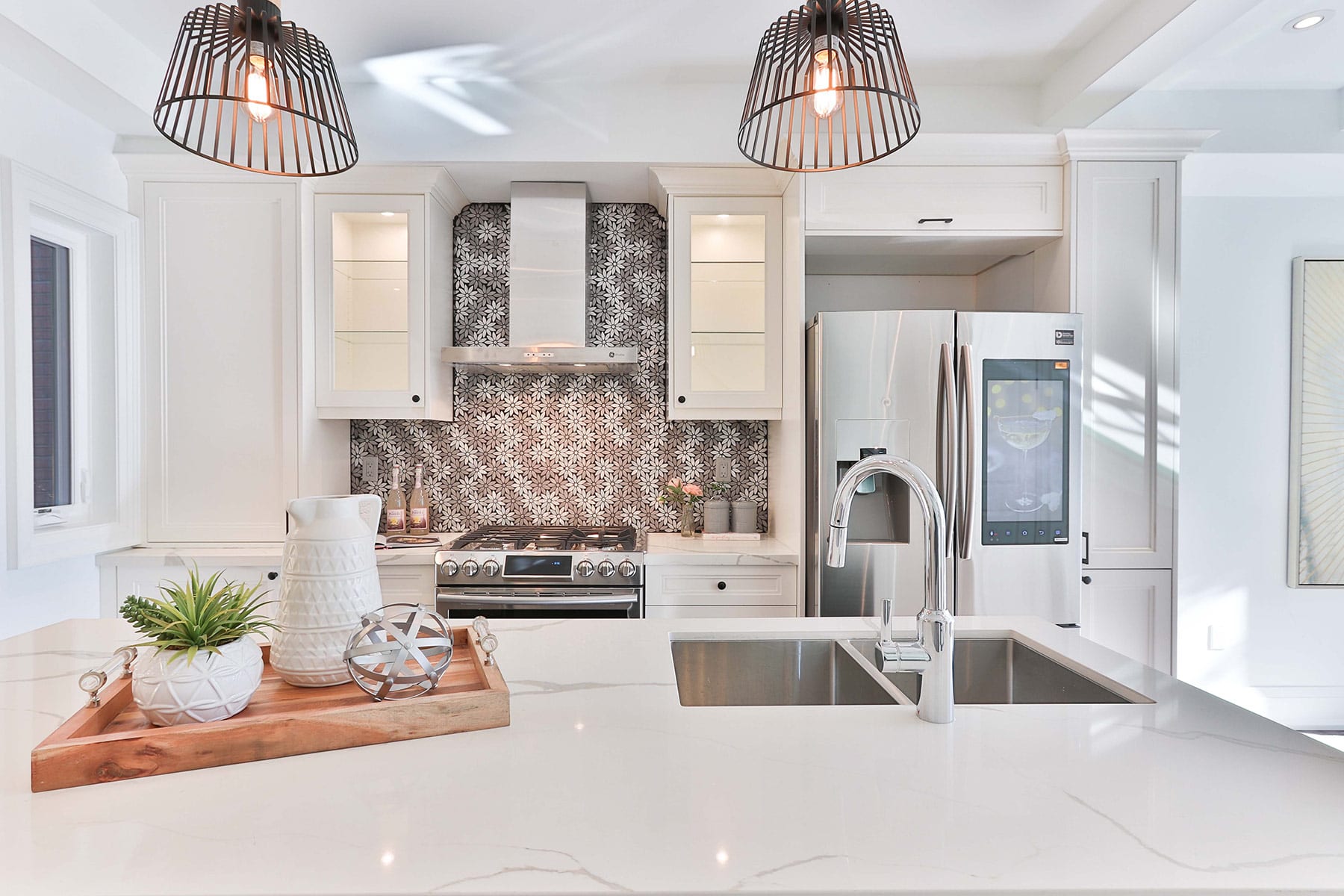 Design in the Details
From renovation to repair, installation to restoration, we do it all. Count on American Home Maintenance for everything from handyman services to full renovations. Discover the difference from North Shore's trusted handyman and contractor company.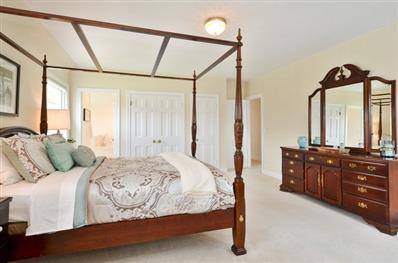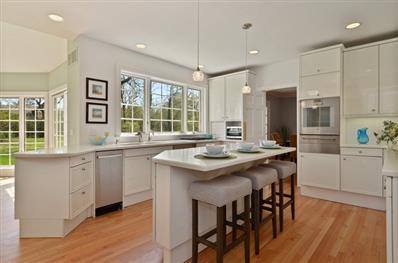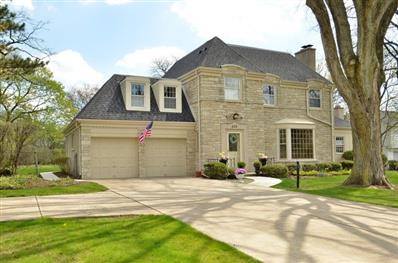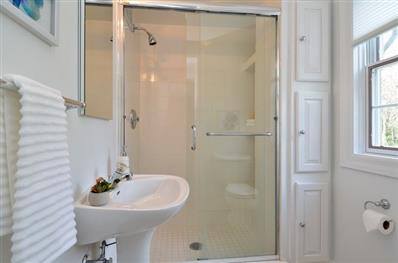 A five star experience. He called me back right away. He was friendly and helpful. He showed up when he said he was going to. He diagnosed the problem with my dishwasher. He did all the plumbing and had the right tools in his truck. He charged me a fair price. I highly recommend him.
Ethon has always done a great job for us. For any work, big or small, he gets it done. Because of his experience, his company has helped us solve problems in the home in a very efficient and cost effective manner. We highly recommend Ethon and his company.
– Sally Winter
Ethon knows what he is doing. I had him hang my antique chandelier in my historic home in Lake Forest. He was very careful when moving my furniture & he didn't scratch anything. He was quick and gracious. I recommend them whole hardily.
– Layla
What Are You Waiting For?
Contact us today to get started on your project!