Your Deck Building Experts in Chicago, Illinois
Elevate Your Outdoor Living with Our Deck Building, Sanding, and Staining Services

At American Home Maintenance, we understand the importance of outdoor spaces in enhancing the charm, functionality, and value of your home. Our mission is to help you create the perfect outdoor oasis where you can relax, entertain, and make lasting memories. With years of experience and a commitment to quality, we have earned our reputation as the Top Rated Local deck building company in Chicago, Illinois.
Our comprehensive deck services include deck building, sanding, and staining. Whether you're starting from scratch, looking to revamp your existing deck, or seeking to maintain its pristine condition, we have you covered. Read on to discover how our expert team can transform your outdoor space into a true masterpiece.
Deck Building: Tailored to Your Vision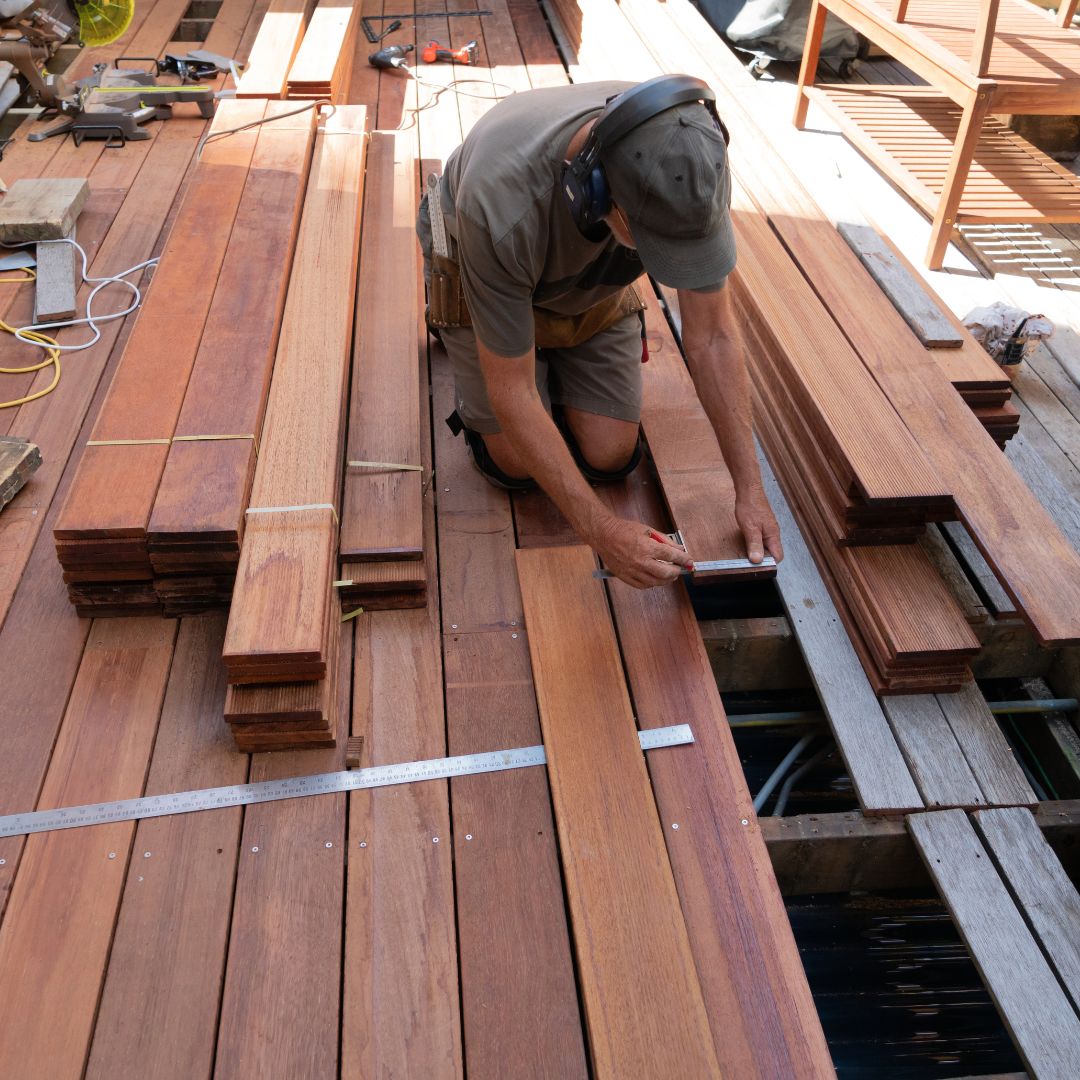 Deck Building: Tailored to Your Vision
Crafting Durable Decks that Reflect Your Style
One of the key services we offer at American Home Maintenance is deck building. We understand that every homeowner has a unique vision for their outdoor space. Whether you dream of a cozy retreat for your morning coffee or an expansive entertainment area for gatherings with friends and family, our skilled team will bring your vision to life.
Our deck building process begins with a consultation where we discuss your ideas, preferences, and budget. We work closely with you to design a deck that not only matches your style but also complements the architectural aesthetics of your home. Our commitment to quality means we use only the finest materials and employ expert craftsmanship to ensure the longevity and durability of your deck.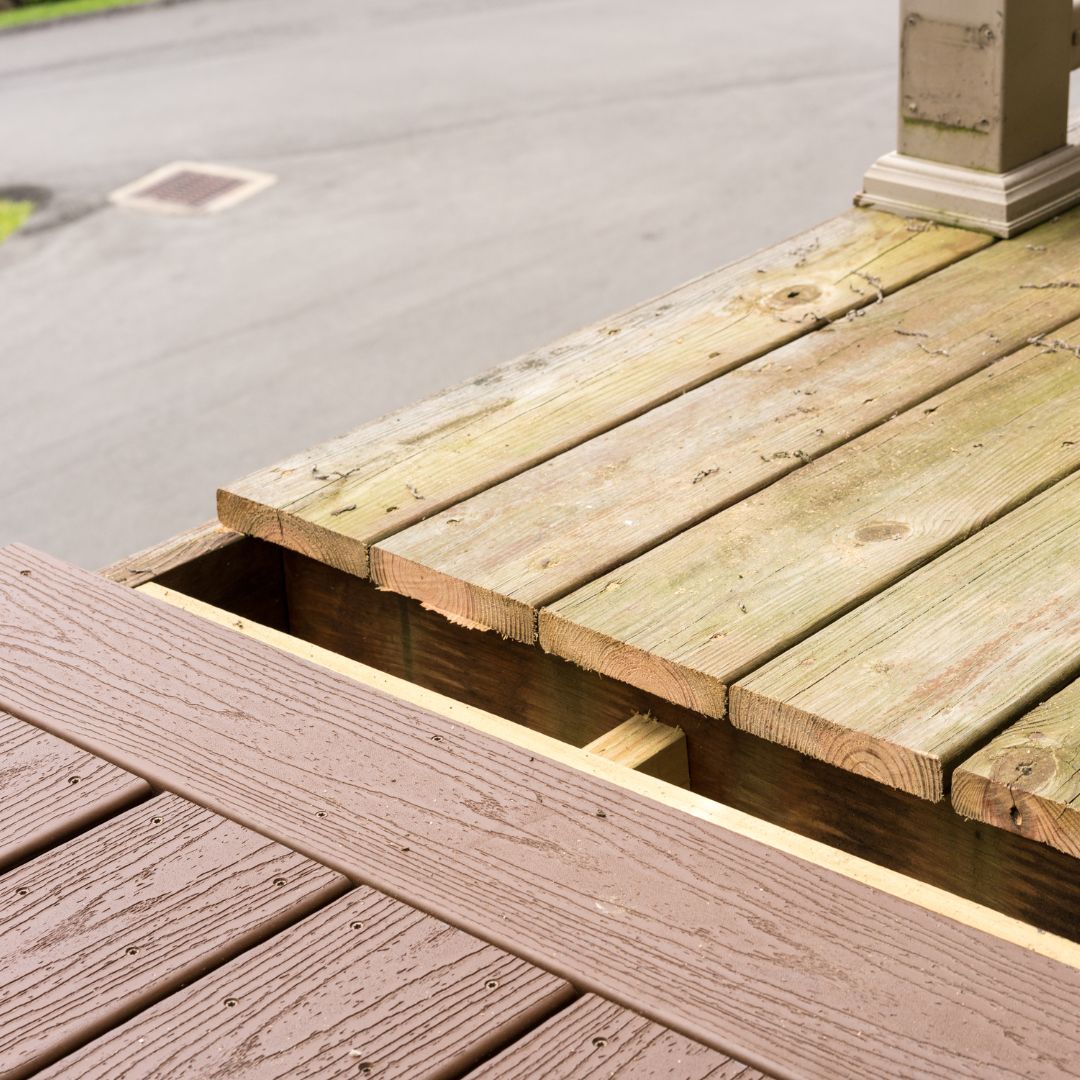 Types of Decks We Build
Our expertise extends to a wide range of deck styles, including:
Wood Decks: Classic and timeless, wood decks are a popular choice for their natural beauty and versatility. We work with various wood species, such as cedar, redwood, and pressure-treated lumber, to create decks that can withstand the Chicago climate while retaining their aesthetic appeal.
Composite Decks: For those seeking low-maintenance options, composite decking is an excellent choice. It combines the beauty of wood with the durability of synthetic materials. Composite decks are resistant to rot, splintering, and fading, making them an ideal choice for busy homeowners.
Multi-Level Decks: Elevate your outdoor space with multi-level decks that add dimension and style to your property. Whether you want a raised deck with integrated seating or a tiered design that leads to a pool or garden area, our team has the expertise to make it happen.
Wraparound Decks: Enhance the aesthetics and functionality of your home with a wraparound deck. This design seamlessly connects indoor and outdoor spaces, providing ample room for relaxation, dining, and entertainment.
Custom Features: We specialize in customizing your deck to your specific needs. From built-in benches and planters to pergolas and lighting, our team can incorporate unique features that set your deck apart.
The American Home Maintenance Difference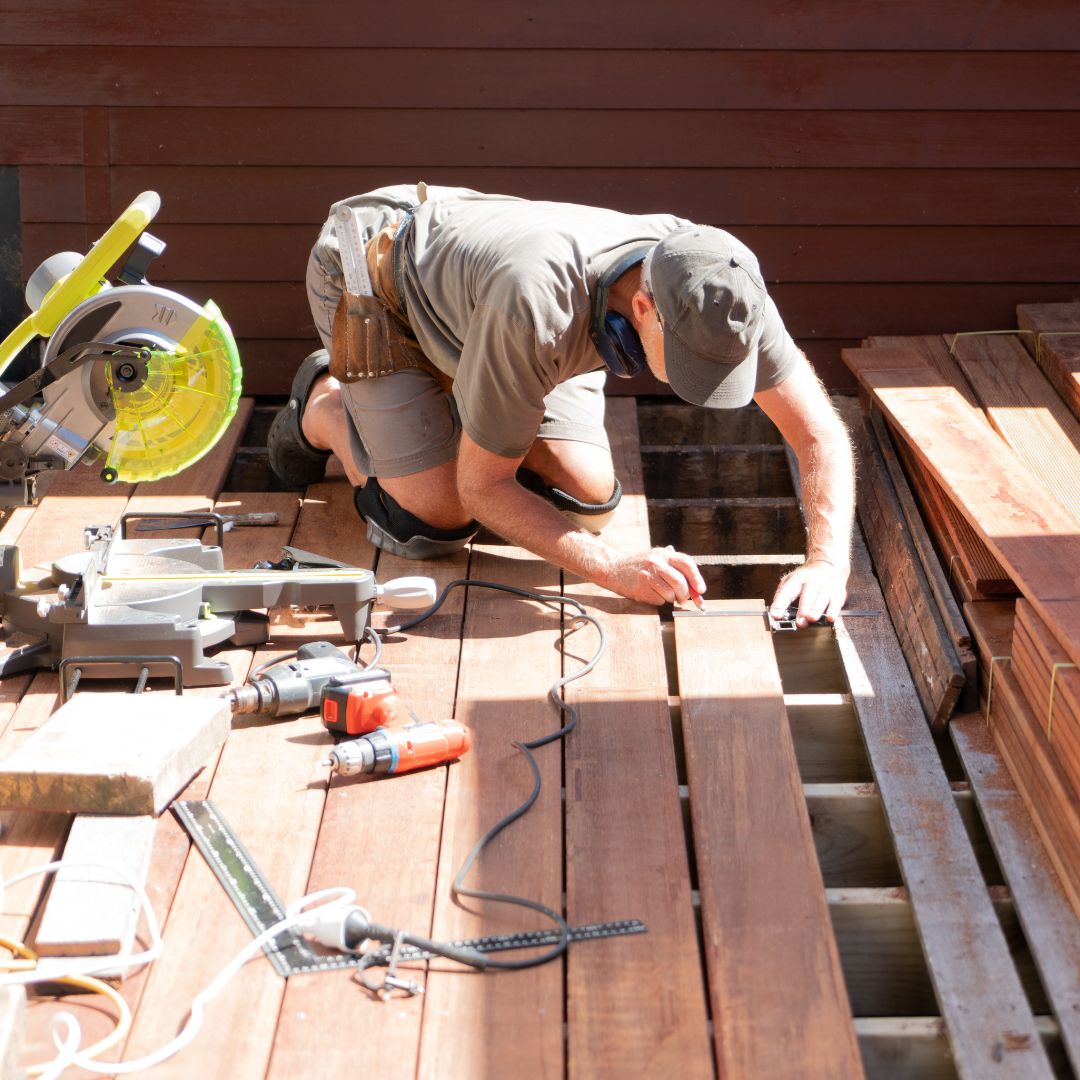 The American Home Maintenance Difference
What sets us apart as Chicago's premier deck builders?
Quality Materials: We believe in using the best materials available to ensure the longevity and beauty of your deck. We source our wood and composite materials from trusted suppliers to guarantee top-notch results.
Expert Craftsmanship: Our team of skilled craftsmen takes pride in their work, paying meticulous attention to every detail. This commitment to excellence ensures that your deck is not only beautiful but also structurally sound.
Permit Assistance: Navigating the permitting process can be daunting. We'll handle the paperwork, so you can focus on enjoying your new deck.
Timely Completion: We understand that your time is valuable. Our efficient work process ensures that your deck is built within the agreed-upon timeframe.
Customer Satisfaction: Your satisfaction is our top priority. We maintain open communication throughout the project, and our team is always available to address your questions and concerns.
Deck Sanding: Restoring Beauty and Safety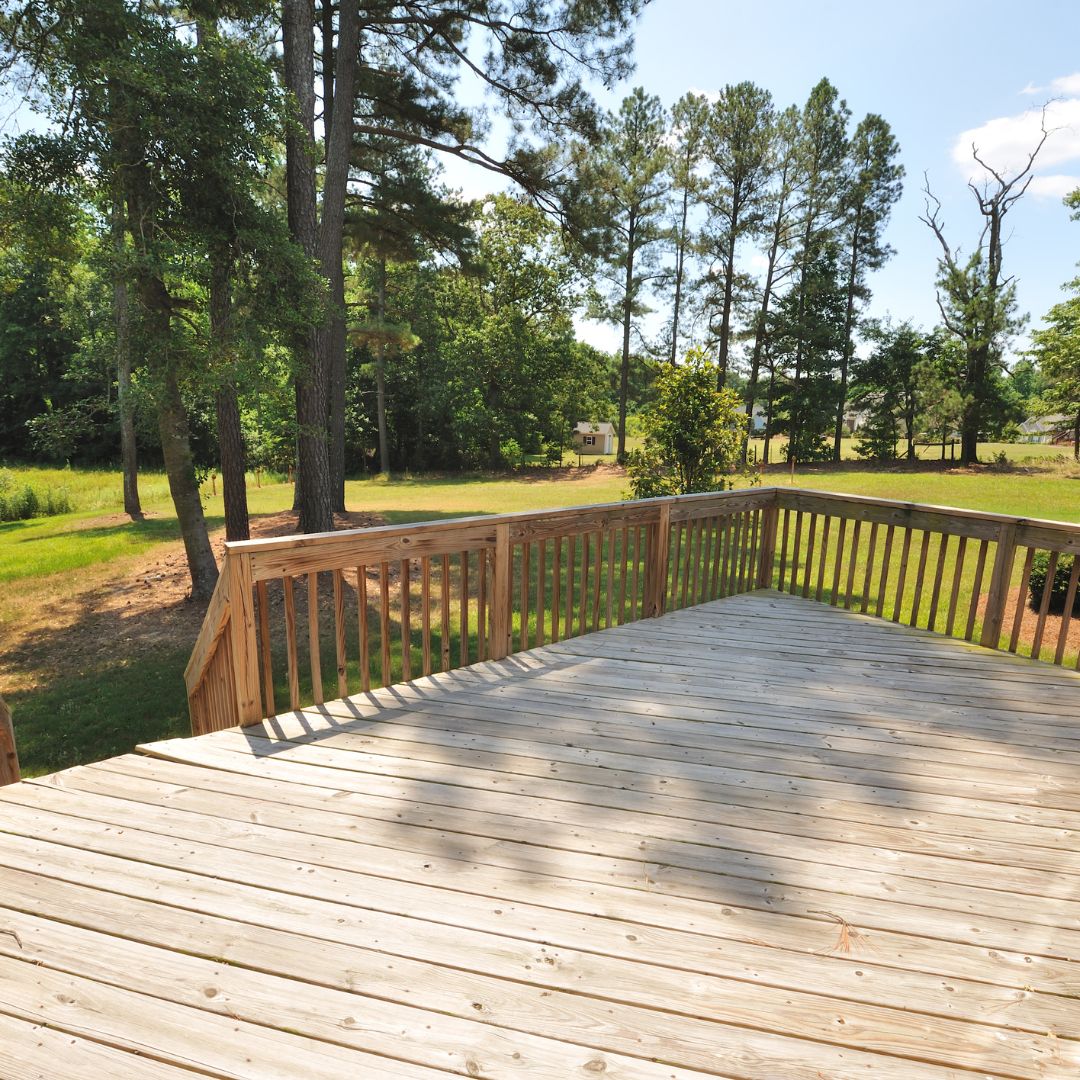 Deck Sanding: Restoring Beauty and Safety
Revive Your Existing Deck with Professional Sanding
Over time, even the most well-built decks may show signs of wear and tear due to weathering, foot traffic, and exposure to the elements. To ensure your deck remains a safe and attractive space, deck sanding is essential. Our professional sanding services are designed to breathe new life into your existing deck.
The Importance of Deck Sanding
Why is deck sanding crucial?
Safety: Uneven or splintered surfaces can pose safety hazards to your family and guests. Sanding smooths out imperfections, making your deck a safe place to enjoy.
Aesthetic Appeal: Sanding removes old finishes, stains, and blemishes, leaving behind a clean and refreshed surface. This not only enhances the beauty of your deck but also prepares it for staining or sealing.
Longevity: Sanding helps prepare the deck for the application of protective finishes like stains or sealers. This, in turn, extends the lifespan of your deck by shielding it from moisture, UV rays, and other environmental factors.
Our Sanding Process
Our deck sanding process is thorough and precise:
Surface Inspection: We start by inspecting your deck's condition, identifying areas that require sanding, and assessing the overall state of the wood.
Sanding: Using professional-grade equipment, we sand the deck surface to remove old finishes, stains, and imperfections. Our team pays close attention to detail, ensuring an even and smooth finish.
Clean-Up: We take care of the mess, leaving your outdoor space clean and ready for the next step in the restoration process.
Optional Staining or Sealing: Depending on your preferences, we can apply a high-quality stain or sealer to protect and enhance the appearance of your deck.
Staining or Sealing After Sanding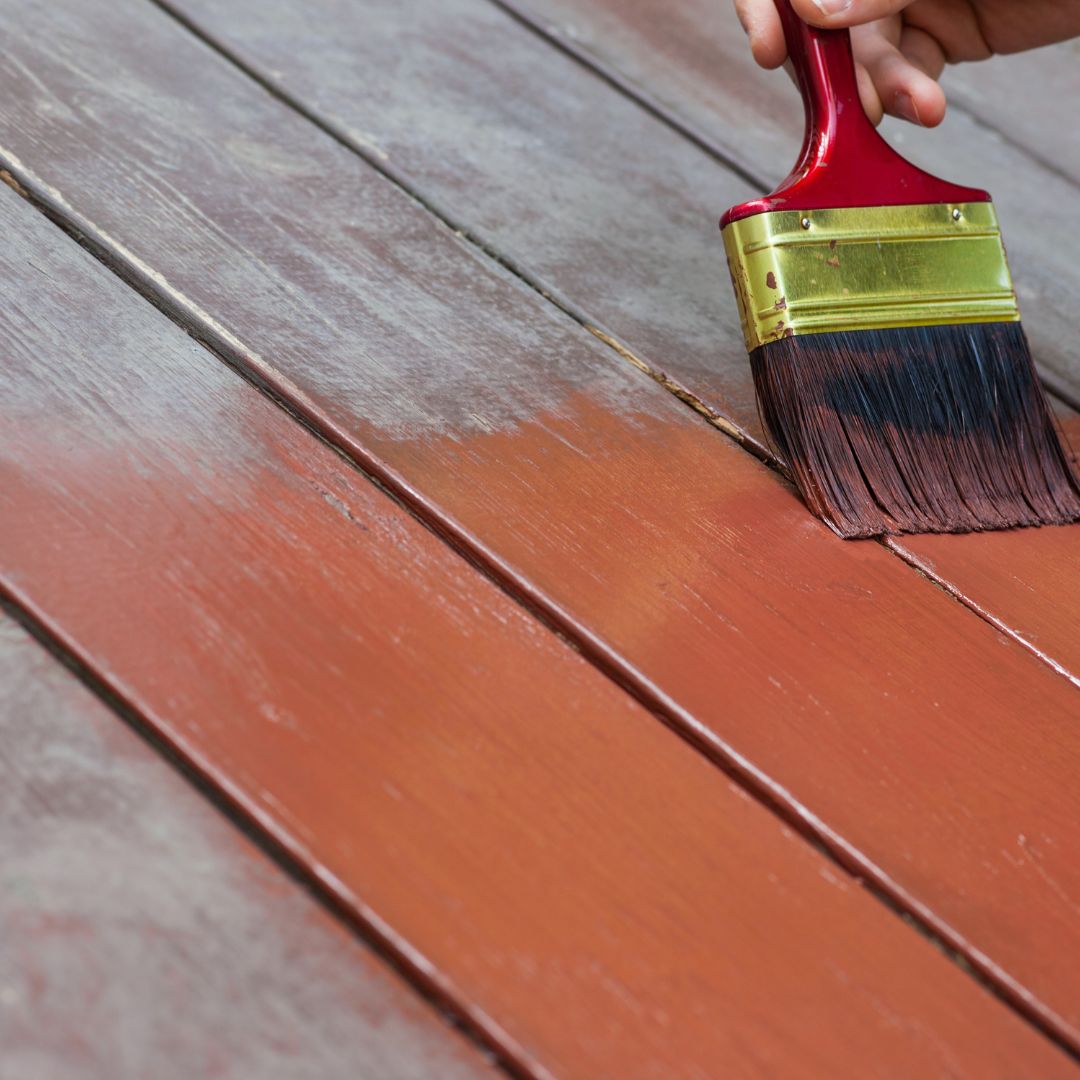 Staining or Sealing After Sanding
After sanding, you have the option to further protect and beautify your deck by applying a high-quality stain or sealer. This step is especially important in Chicago's climate, where decks are subjected to varying weather conditions.
Deck Staining: Staining not only enhances the natural beauty of the wood but also provides protection against moisture, UV rays, and wear and tear. We offer a range of stain colors to match your style and preferences.
Deck Sealing: Sealing your deck creates a protective barrier that repels water and prevents the growth of mold and mildew. This extends the life of your deck while keeping it looking fresh and clean.
Why Choose American Home Maintenance for Deck Sanding and Staining?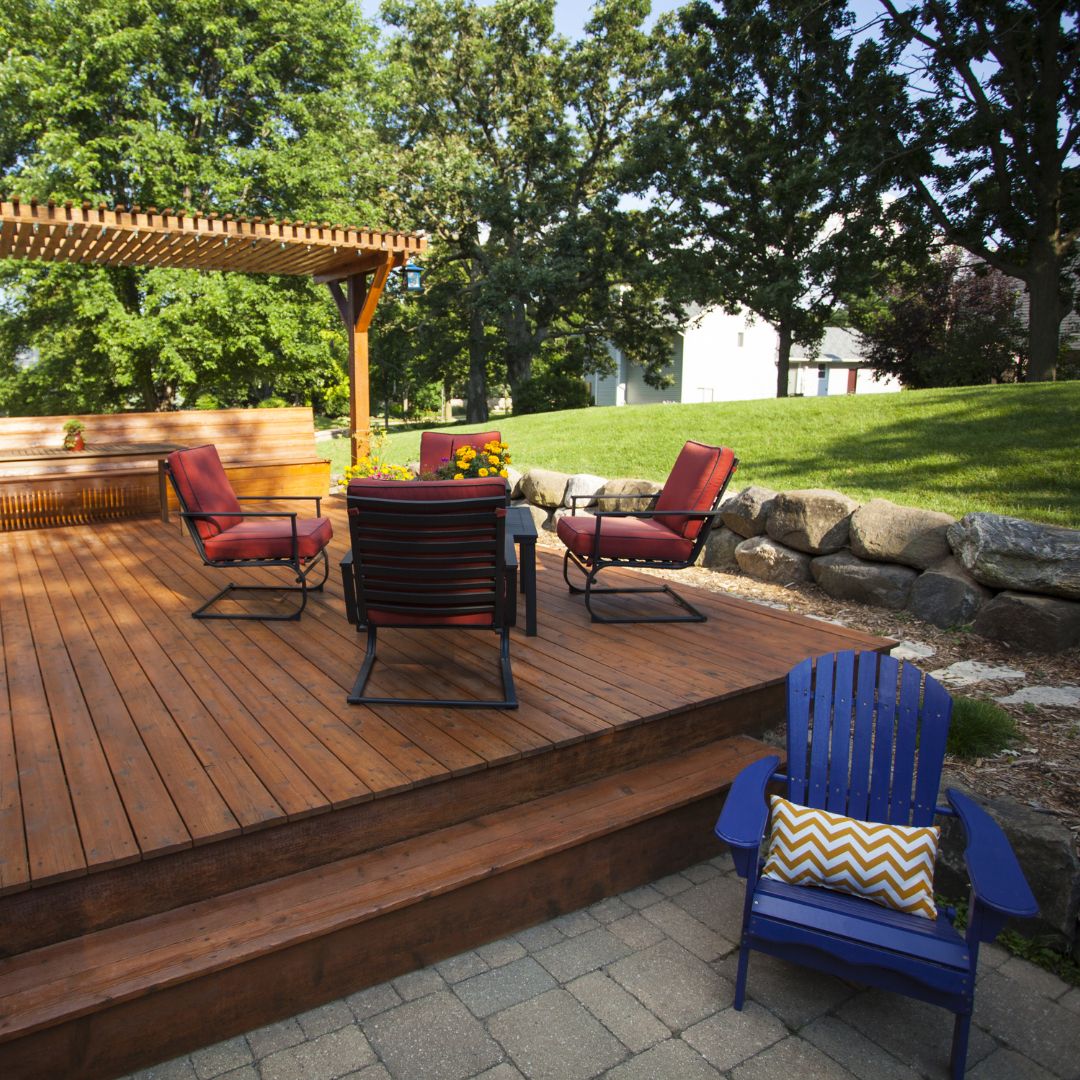 Why Choose American Home Maintenance for Deck Sanding and Staining?
Experience: Our team has years of experience in deck maintenance and restoration. We know the ins and outs of sanding, staining, and sealing to deliver outstanding results.
Quality Products: We use top-quality stains and sealers from trusted manufacturers to ensure the best protection and longevity for your deck.
Customization: We understand that each deck is unique. Whether you want a natural wood finish or a contemporary look, we tailor our services to match your preferences.
Expertise: Our professionals have a keen eye for detail, ensuring that the sanding and staining process is carried out meticulously to achieve a flawless finish.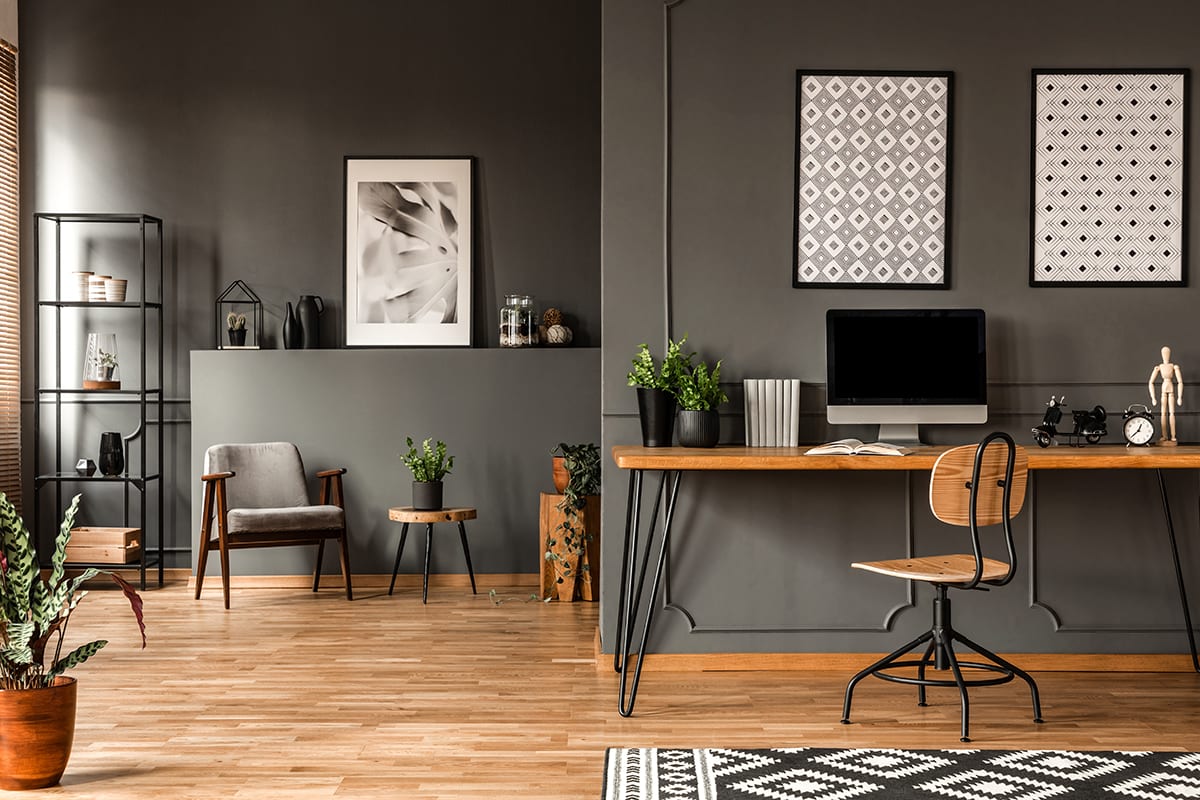 Design in the Details
From custom lighting to perfectly placed outlets, we do it all. If you envision an elegant, modern office with crown molding and wood wall panels, we can do that. Or if you'd like to tack on a bathroom addition next to your new office to complete your renovation, we can do that too. Again, just let us know your vision, and we'll make it a reality.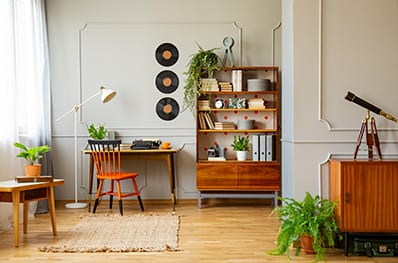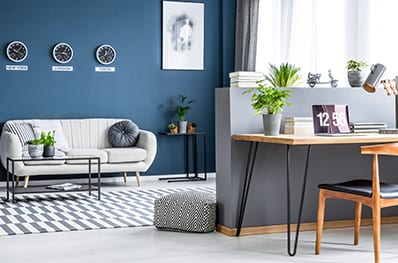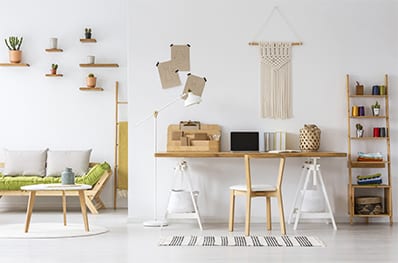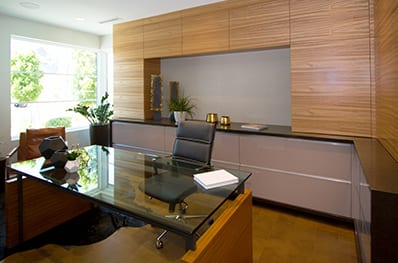 What Are You Waiting For?
Contact us today to get started on your project!