Plumbing Installation
American Home Maintenance is your one-stop solution for all your plumbing installation needs. We take pride in offering top-notch plumbing services to homeowners, ensuring comfort and convenience in your living spaces. Whether you're looking to upgrade your bathroom fixtures, install a new water heater, or need new pipes for your basement renovation, our expert plumbers are here to help. With years of experience and a commitment to excellence, we ensure reliable and efficient plumbing installations that will meet your requirements and exceed your expectations!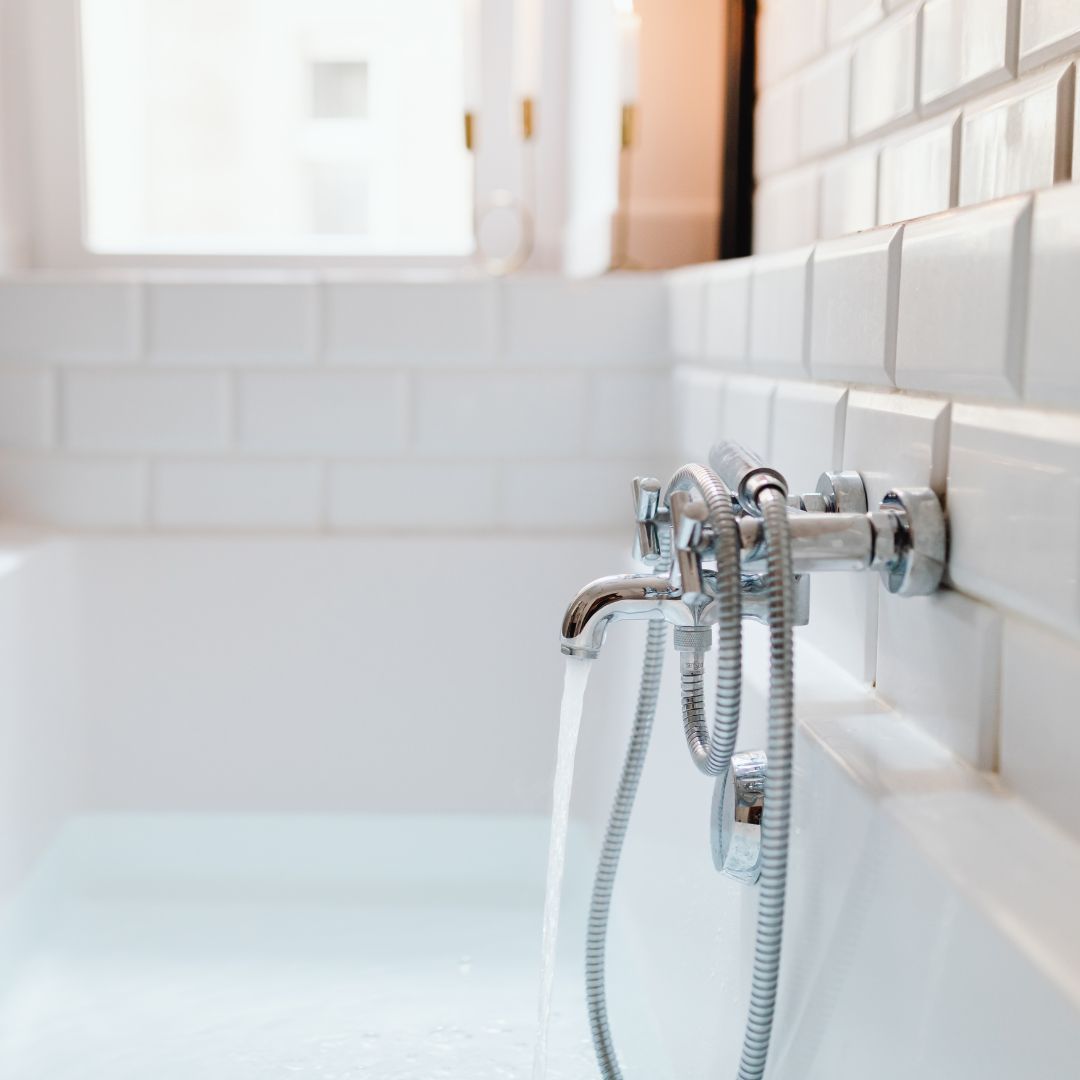 Comprehensive Fixture Installations
At American Home Maintenance, we understand that the right fixtures can significantly enhance the functionality and aesthetics of your home. Our team of skilled plumbers is well-equipped to handle a wide range of fixture installations. From toilets to tubs, sinks to showers, we do it all with precision and attention to detail. Whether you're remodeling your bathroom or upgrading your kitchen, we will ensure that the fixtures are installed flawlessly, providing you with a comfortable and modern living space. Our team prioritizes efficiency and durability, helping to reduce the chances of frequent repairs and replacements.
Expert Plumbing System Installation
When it comes to plumbing system installations, our expertise knows no bounds. Whether you're constructing a new home or renovating your existing one, our team of expert plumbers will design and install a plumbing system that caters to your requirements. From laying down pipes to setting up water supply lines and drainage systems, we ensure that your home's plumbing functions seamlessly.
Our plumbers are highly knowledgeable about local building codes and regulations, so you can enjoy the peace of mind of knowing every aspect of the installation is compliant with the latest standards. We also use high-quality materials and advanced techniques to create a plumbing system that is not only efficient but also sustainable.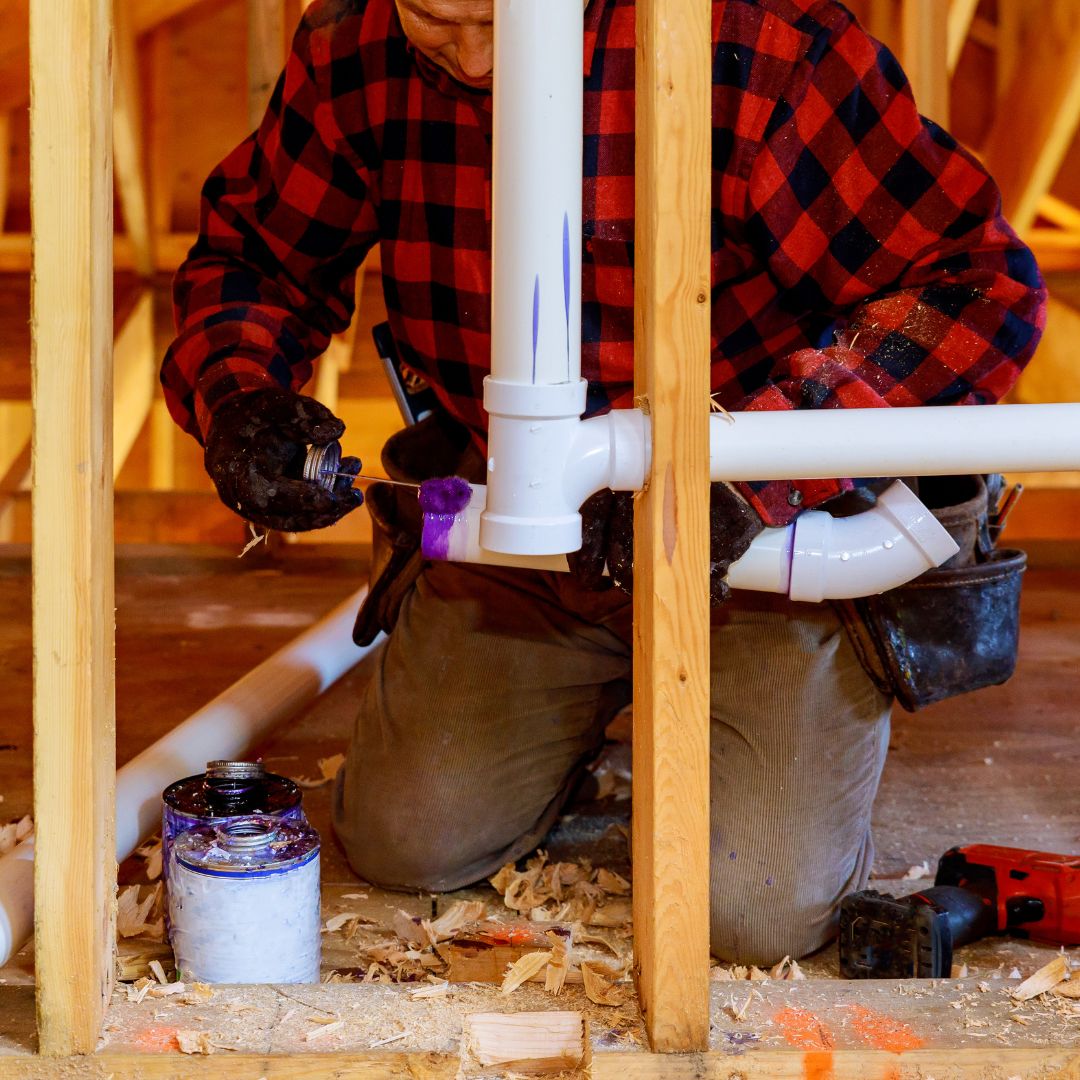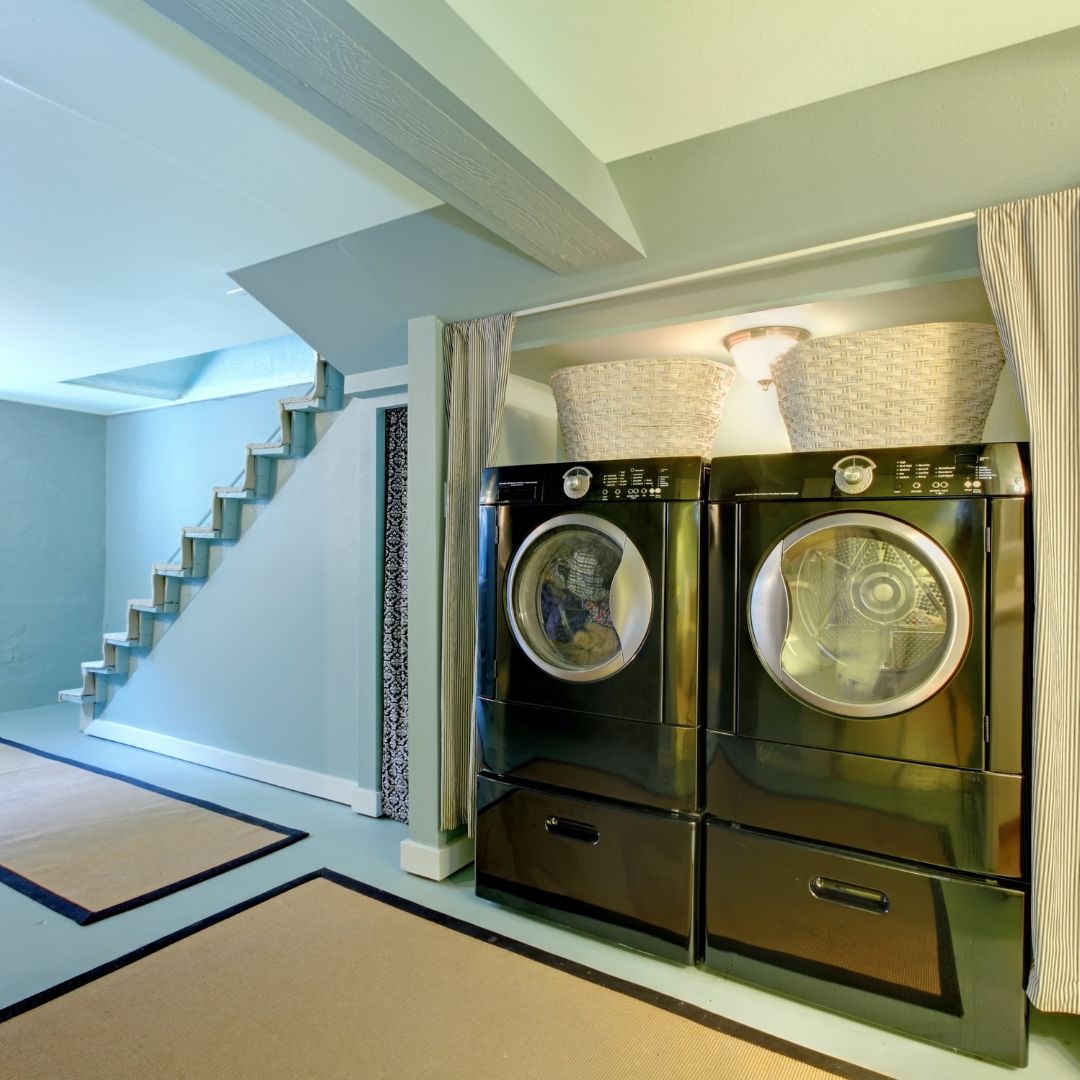 Basement Plumbing Solutions
Is your basement currently underutilized and in need of transformation? American Home Maintenance can help you turn that empty space into a functional and comfortable area with our basement plumbing solutions. Whether you envision an extra bathroom, a laundry room, or a bar, we have the expertise to make it a reality.
Our team will work closely with you to understand your vision and assess the best approach for plumbing installations in the basement. We will take care of all aspects, including the installation of sinks, drains, and any necessary piping. With our services, you can transform your basement into a valuable extension of your home, adding both space and functionality.
Efficient Water Heater Replacements
As water heaters age, they become less energy-efficient and more prone to breakdowns. If you're experiencing lukewarm water or frequent water heater issues, it may be time for a replacement. Our expert plumbers will assess your current water heater, considering factors such as household size and hot water demand, to recommend the most suitable replacement. We handle the entire process, from safely removing the old unit to installing the new one with precision. With our water heater replacements, you can enjoy a consistent hot water supply while saving on energy costs.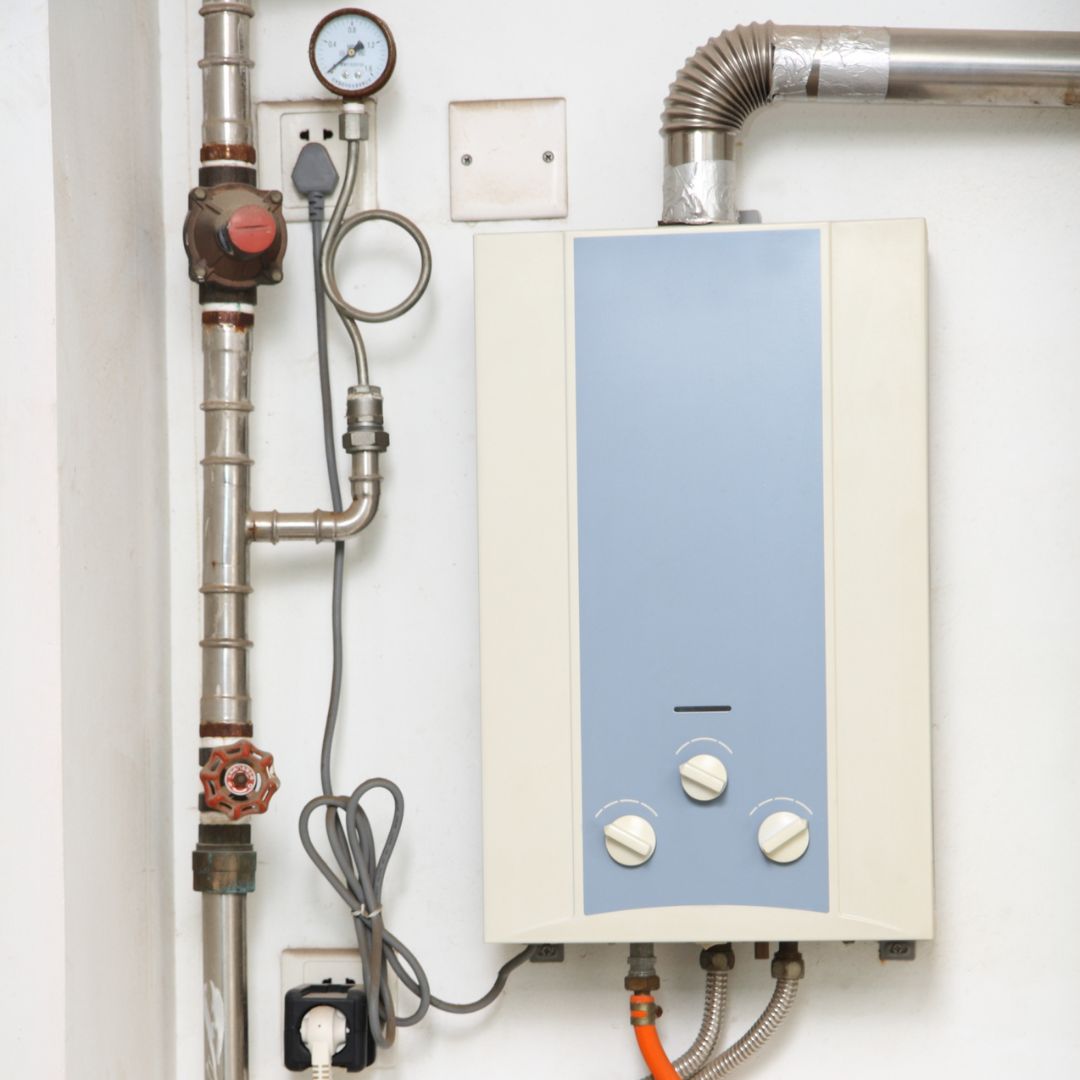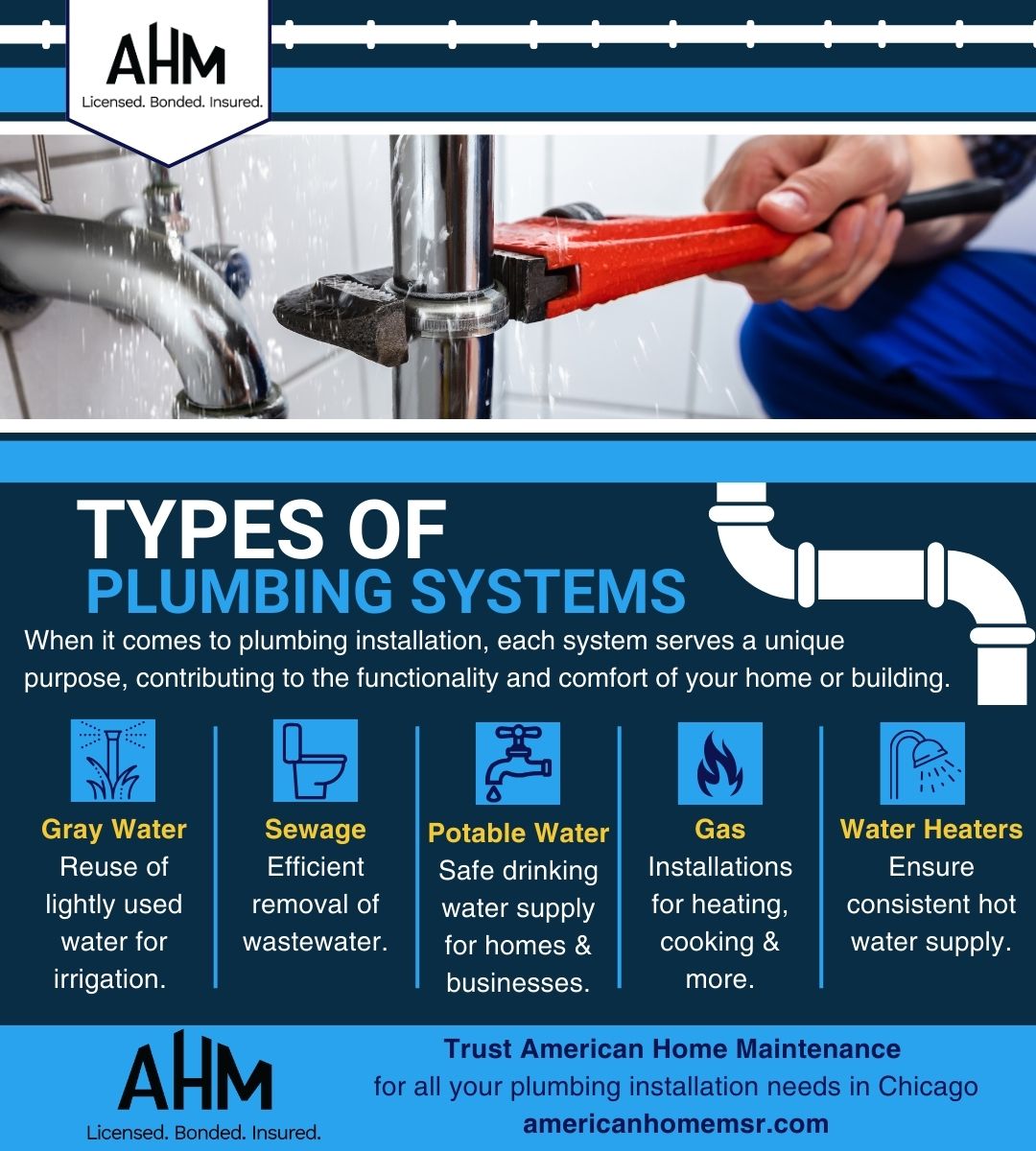 At American Home Maintenance, we take pride in offering comprehensive and reliable plumbing installation services. With our commitment to excellence and customer satisfaction, you can trust us to deliver exceptional results that meet your needs and elevate your living spaces. Contact us today for all your plumbing installation requirements, and let us transform your home into a more functional and comfortable abode!
What Are You Waiting For?
Contact us today to get started on your project!