The time has come to do some maintenance on your home. As you look around, you realize that many rooms and features of the house need tending to, so you get the bright idea that a handyman should suffice for the job. After all, they can do just about anything, right? While most handyman services offer skilled labor for just about all facets of the home, not all handymen are the same, as some are simply more skilled than others. Skill is a critical factor to consider when wanting quality work done on your property because the last thing you want is to be left with a service that does not meet your expectations. Not only is an unskilled handyman someone you should steer clear of, but there are also many other things to avoid when looking for home maintenance services in your local area.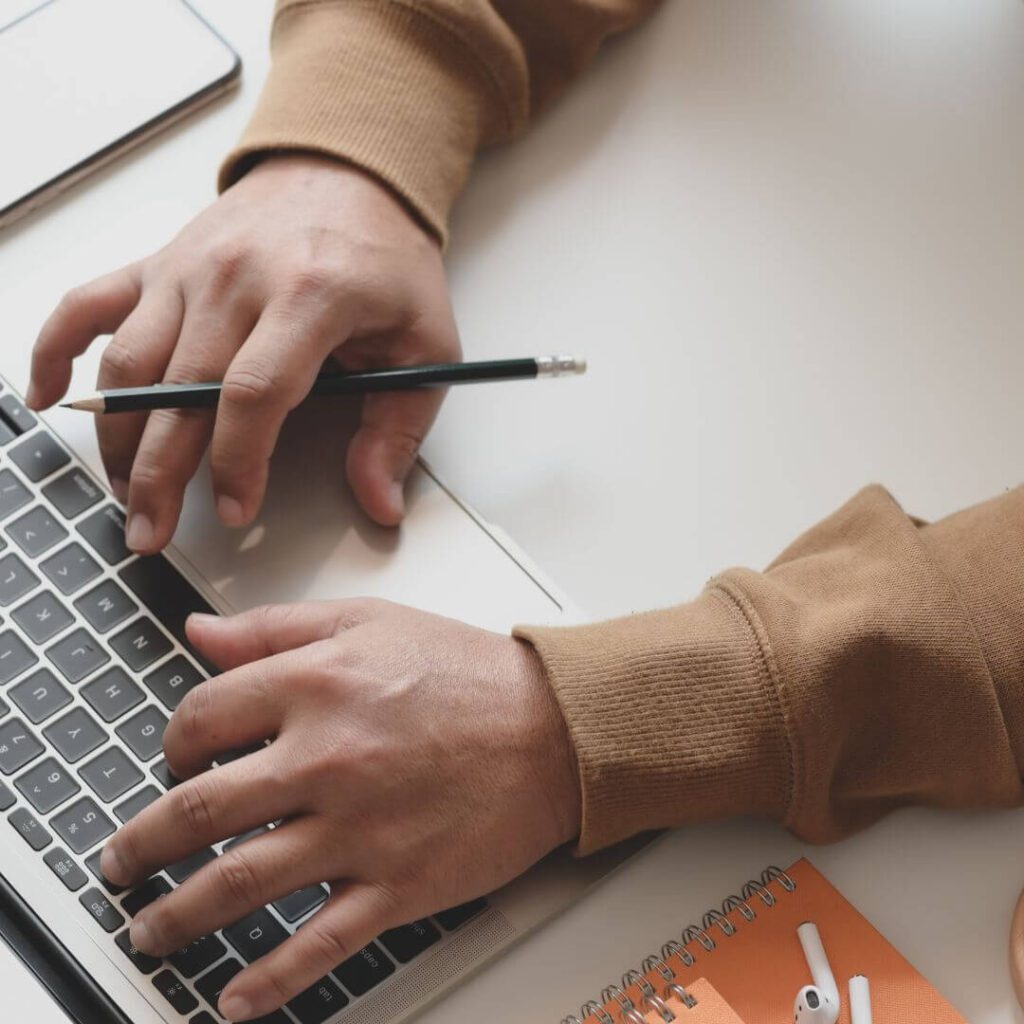 As you hop on the internet and search for a "handyman near Illinois," you may see a lot of results in the local area, but none are more skilled and professional than us at American Home Maintenance. Not only are we an established business — as opposed to your local Joe that does maintenance as a side hustle — we also have years of experience providing quality services to homeowners in need. Our mantra is "Honesty, Commitment to Service, and Respect," three things you are sure to receive when partnering with us for your handyman service needs. Visit us online to inquire about our services, or contact us today to get started. We offer 24/7 emergency service, so get in touch with us whenever you require assistance!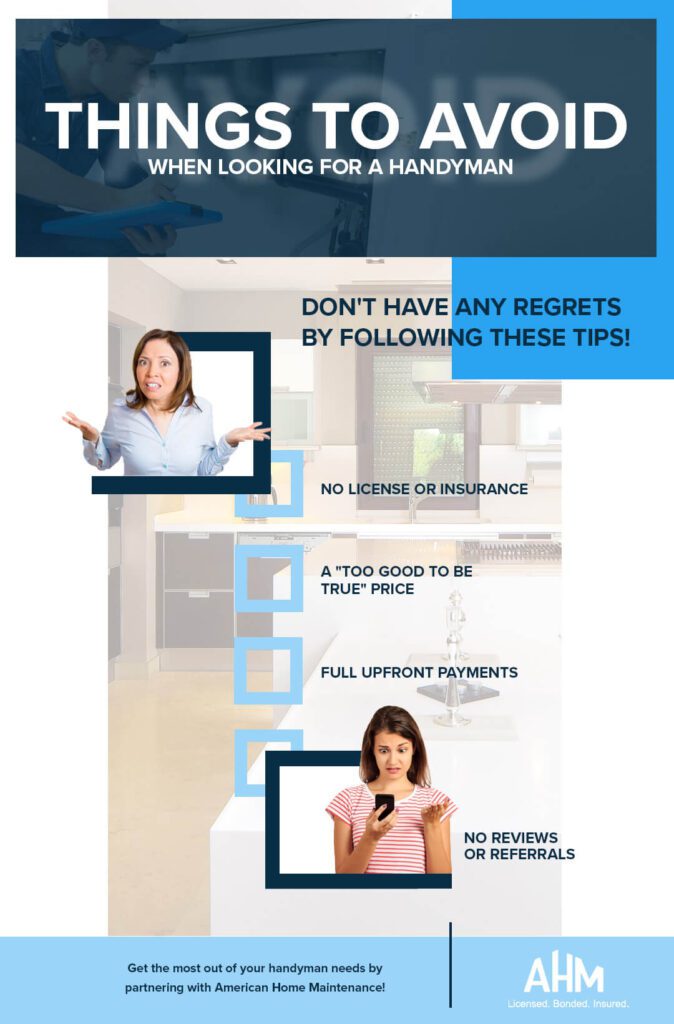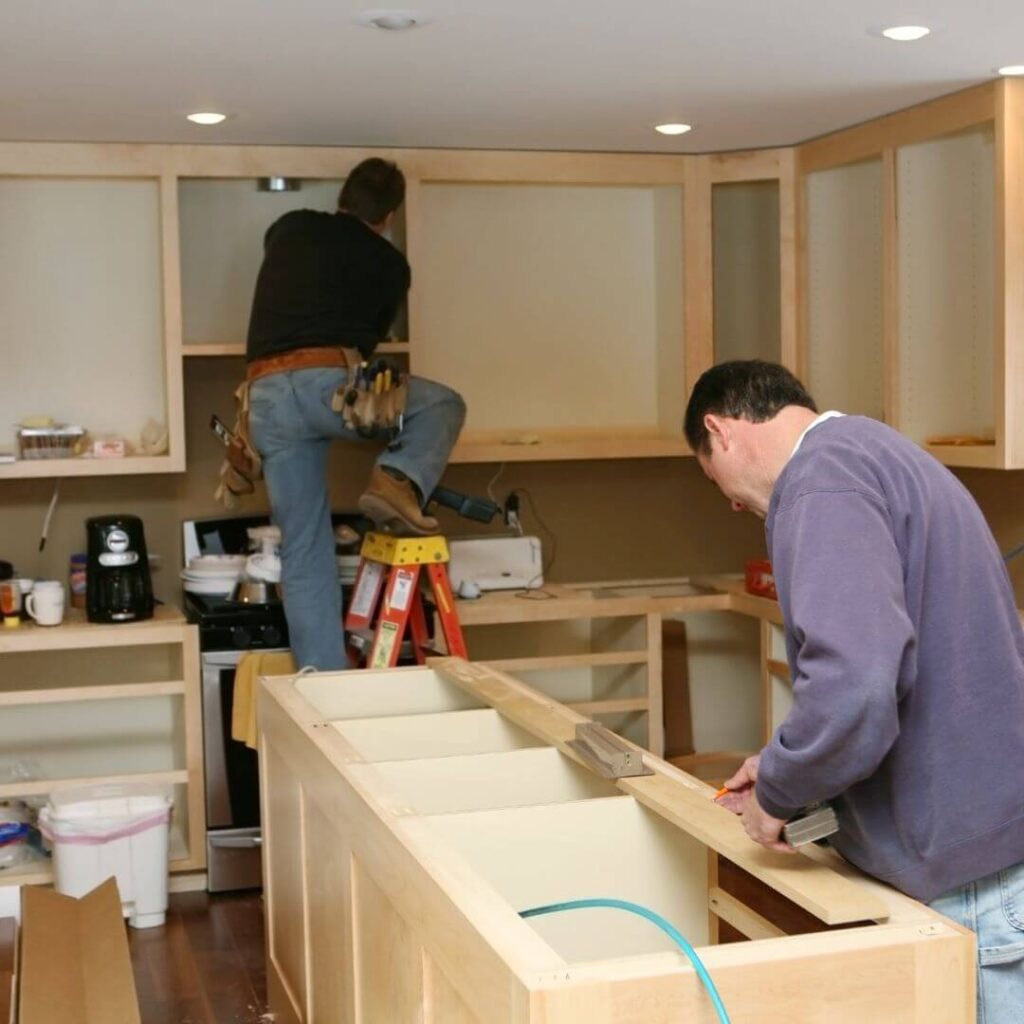 No License or Insurance 
Imagine this, a local handyman comes to your house and completes what you think is quality work. As you live life enjoying your updated home, things quickly begin to fall apart. Appliances fail to start, shelves begin to deteriorate, drywall cracks, fixture installations no longer hold up, and nothing seems to live up to the expectations provided before the work was complete. Your next course of action is to contact this handyman to give him a piece of your mind — you want and deserve a refund! There is only one problem: this individual never mentioned that they have no license to complete services and no insurance, essentially leaving you responsible for the damages.
A handyman without a license to work or insurance is someone you should always avoid, as these are two critical factors for keeping you safe from liability if anything goes wrong down the line. Not only does this protect your home from sub-quality work, but also yourself from potential injuries that occur on your property, as the last thing you want is to get sued by someone injured on the job. Luckily, when working with American Home Maintenance, you can rest assured that we are a fully licensed, bonded, and insured contractor responsible for completing adequate work! 
A "Too Good to Be True" Price
One of the biggest reasons homeowners tend to hire a handyman is because they believe they will receive a great deal on services compared to standard contractors. While this may be true and you may receive sufficient work, most of the time, if the price seems too good to be true it's because it is! You must be on the lookout for reasonable pricing, but do note that reasonable does NOT mean cheap. We will put it to you this way; if someone offered you a brand new sports car for 80 percent cheaper than its market value, would you buy it right away or question its legitimacy? You would likely be skeptical of the price as there is most certainly something wrong with the car, right? The same goes for handyman services because a cheap price will likely not equate to quality work. Make sure to do your due diligence by scouring the labor market for average pricing on the services you require, as this can give you an estimate of the prices you should expect from a handyman. Trust us, a handyman will likely know the average market price for services, and if they charge you way below market value, you may receive work that is way below industry standards! American Home Maintenance strives to provide reasonable prices on all handyman services, as our ultimate goal is to complete high-quality work that is sure to last. We take pride in giving our clients a home they can be proud of, proven by our excellent reviews and reputation!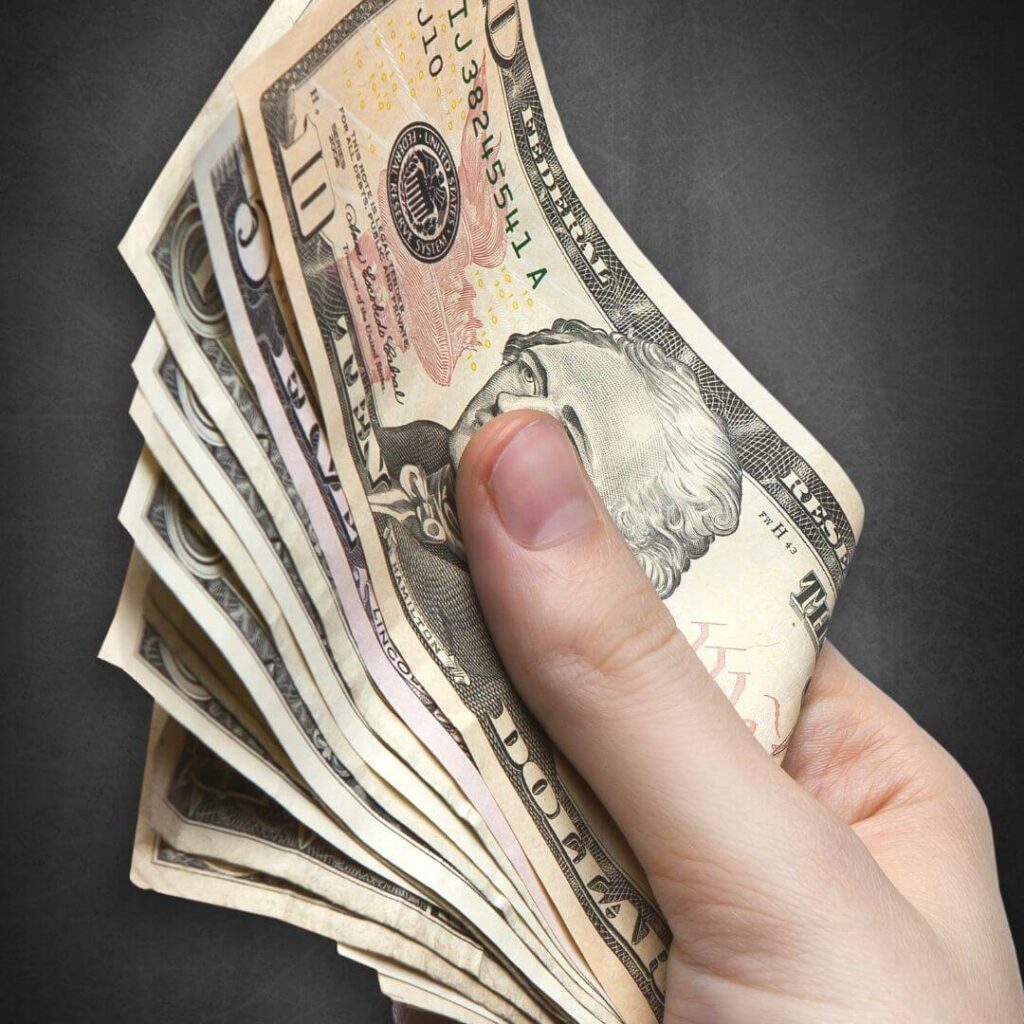 Upfront Payments
To continue on the subject of pricing, one thing you should always avoid is a handyman that requires full upfront payment for the services they will soon provide. Although it may seem like a good idea to get payments out of the way as soon as possible, it is best to wait until the work is done to ensure your home receives the quality updates you were promised.
There are countless home maintenance horror stories of contractors being paid and then running away with the money before services are complete. This situation will not only leave you with less money, but also with a home that still requires the maintenance you were originally expecting to receive. That said, requiring some percentage of payment upfront is common as the handyman needs funds for material costs and labor.
All of this information should be clearly laid out on a contract, as this keeps both parties covered from potential issues down the road. Speaking of contracts, if your handyman refuses to create an official form of agreement, it is best to look the other way, as this can leave you liable for any incomplete work and more!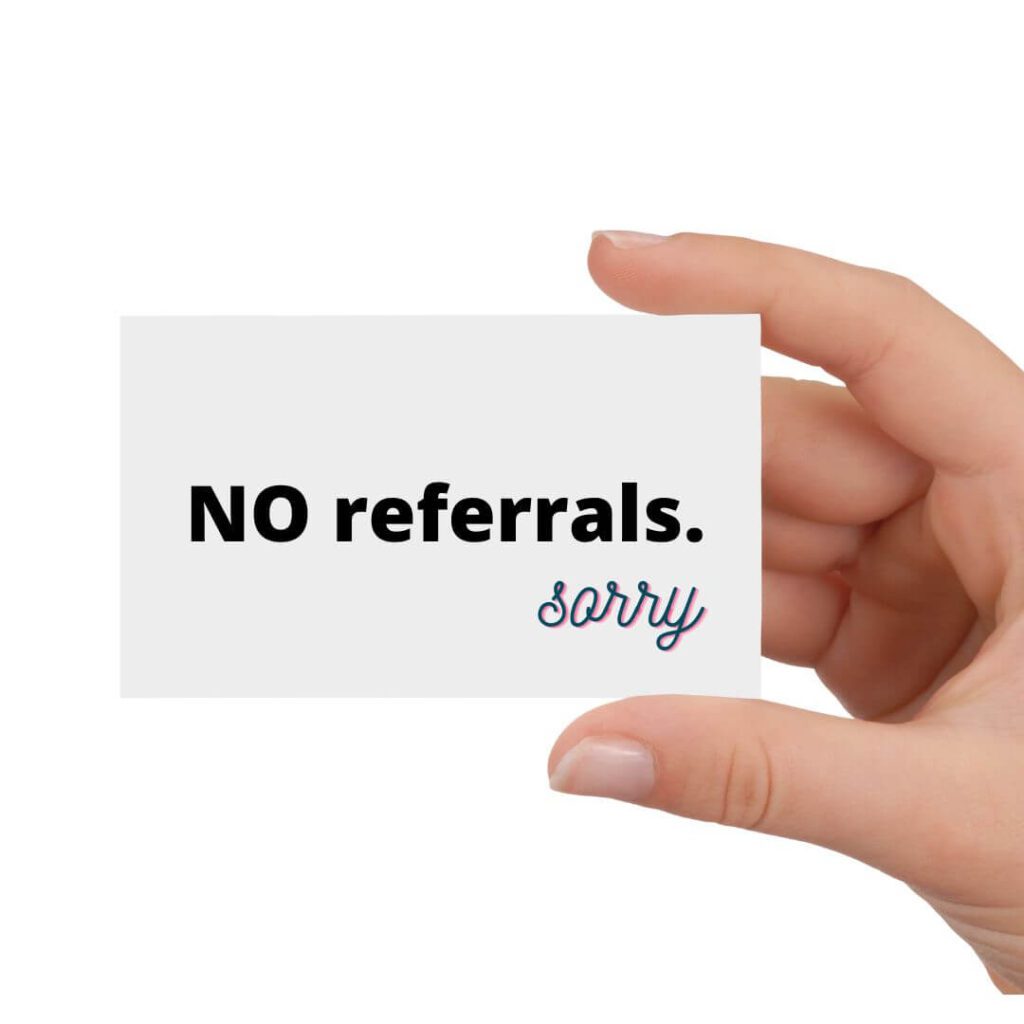 No Reviews or Referrals
Like working with any other business, you want to make sure your handyman has some reviews or referrals to provide when inquiring about their services. This is an important factor because it lets you get a feel for the amount of experience they have, how happy past clients are with the work, and whether or not they can be trusted to service your home maintenance needs. The more positive reviews your handyman has, the more likely you are to be satisfied with the updates they can achieve for your property.
At American Home Maintenance, we have over 30 years of experience providing the best service for customers in the Illinois area, as have left numerous homeowners happy and satisfied with the updates to their homes. But don't just take our word for it, read why our clients love us by visiting us online today! 
Whether you want to update the kitchen, bathroom, or any other room in your home, hiring a handyman can be an excellent idea when you avoid the points mentioned in this blog. Don't get stuck searching for hours on end for a "handyman near me," instead, work with us at American Home Maintenance as we have the experience and knowledge to get the job done right the first time. We have left hundreds of customers satisfied with our handyman services and we are ready to help you achieve the home of your dreams. Contact us today to book your appointment!