Upgrading a deck can be one of the most rewarding home improvement projects out there. An upgraded deck can add beauty, value, and usability to your home in ways that an ordinary deck just can't. At American Home Maintenance in Illinois, we've upgraded thousands of decks since our founding in 1992.
There are many possible upgrades to consider when it comes to decks.  Below are our four must-have upgrades you should consider if you're looking to give your deck a major overhaul, boost the value of your home, and improve your deck experience.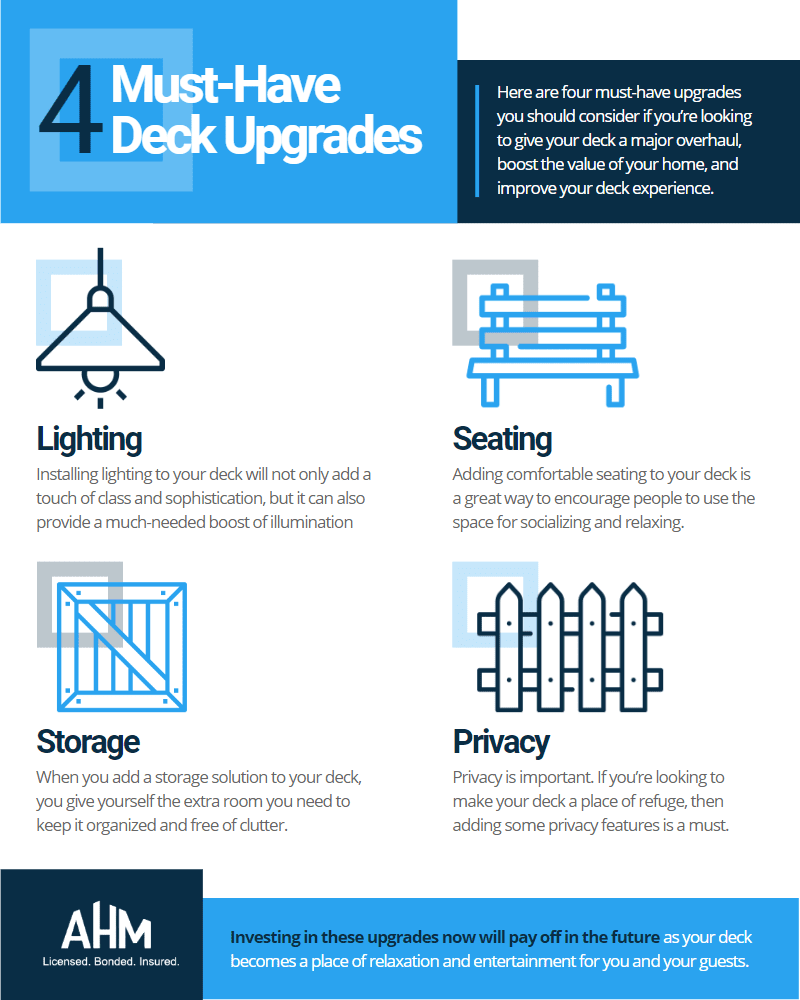 Lighting
Installing lighting to your deck will not only add a touch of class and sophistication, but it can also provide a much-needed boost of illumination when you're hosting outdoor gatherings late into the night. Whether you opt for subtle string lights or something more dramatic such as outdoor chandeliers, you will be able to enjoy your deck even after the sun has set.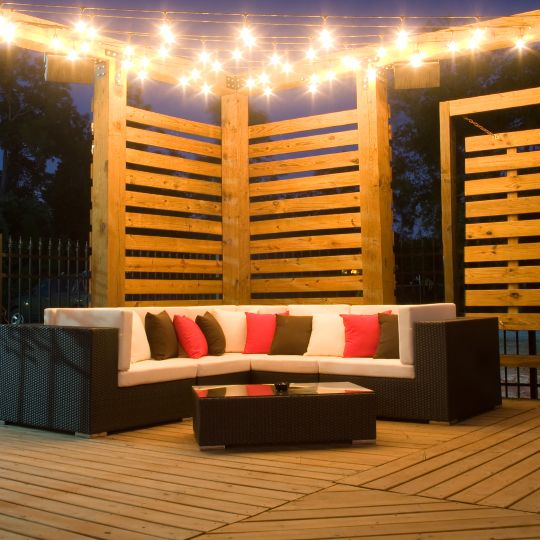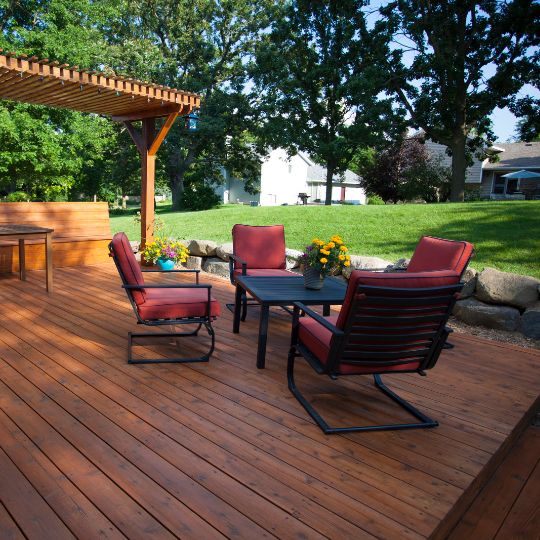 Seating
Adding comfortable seating to your deck is a great way to encourage people to use the space for socializing and relaxing. You could opt for built-in benches, or you could use cushioned furniture pieces that can be moved around to create a variety of seating arrangements.
Storage
When you add a storage solution to your deck, you give yourself the extra room you need to keep it organized and free of clutter. There are many storage options available, from built-in storage benches to outdoor cabinets and shelving — we can build any number of storage options for you at American Home Maintenance.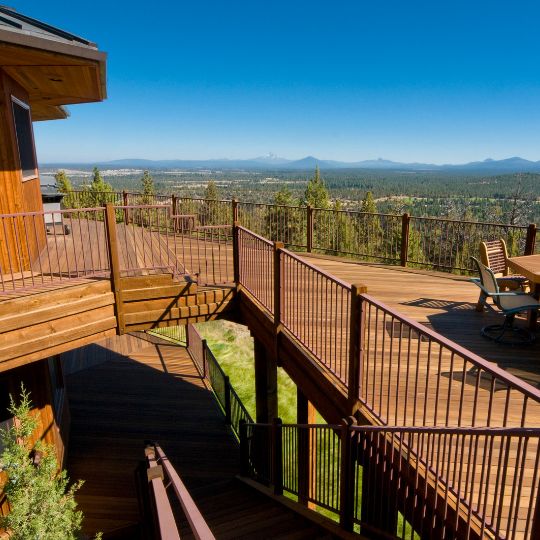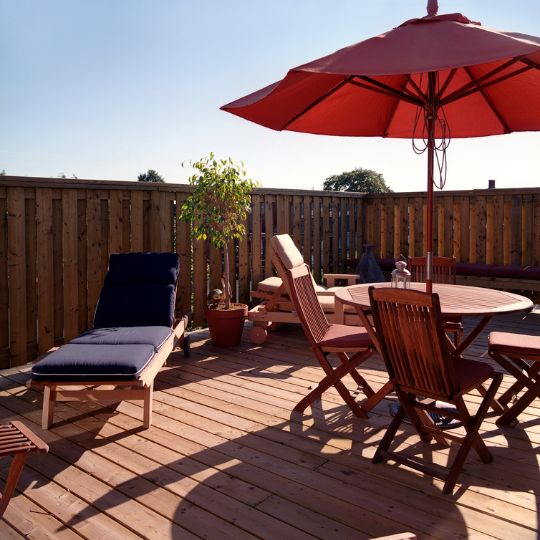 Privacy
Privacy is important. If you're looking to make your deck a place of refuge, then adding some privacy features is a must. You could opt for natural solutions such as tall plants and trees, or you could use privacy screens or lattice panels that American Home Maintenance installs for you.
With these upgrades, you can create a functional, beautiful, and inviting outdoor space that will be the envy of your neighbors. Investing in these upgrades now will pay off in the future as your deck becomes a place of relaxation and entertainment for you and your guests. If you're ready to work with experienced home remodeling contractors, it's time to get in touch with American Home Maintenance!